Ordering the correct cylinder head gasket for your Doosan D24 and D34 Diesel Engine
In this article we will discuss how to select the proper cylinder head gasket for your doosan diesel engine.
There are 3 different part numbers for the cylinder head gasket. Each gasket has a different thickness. Gasket type is represented by the number of punched holes. Holes can be found where the part number is stamped on the gasket.
The images below show where to locate the number of holes punched in the cylinder head gasket which will determine the grade/thickness of the head gasket that needs to be installed.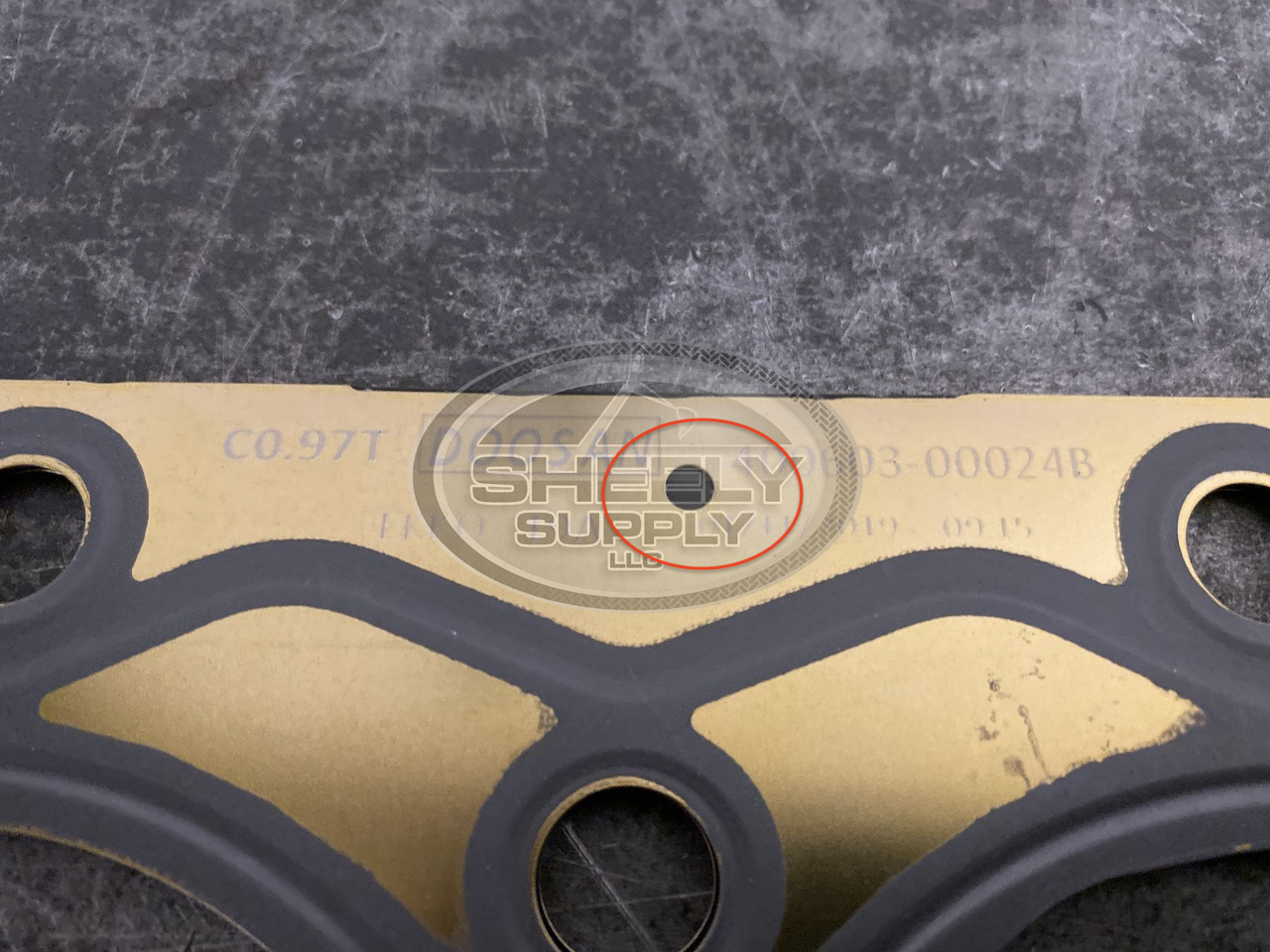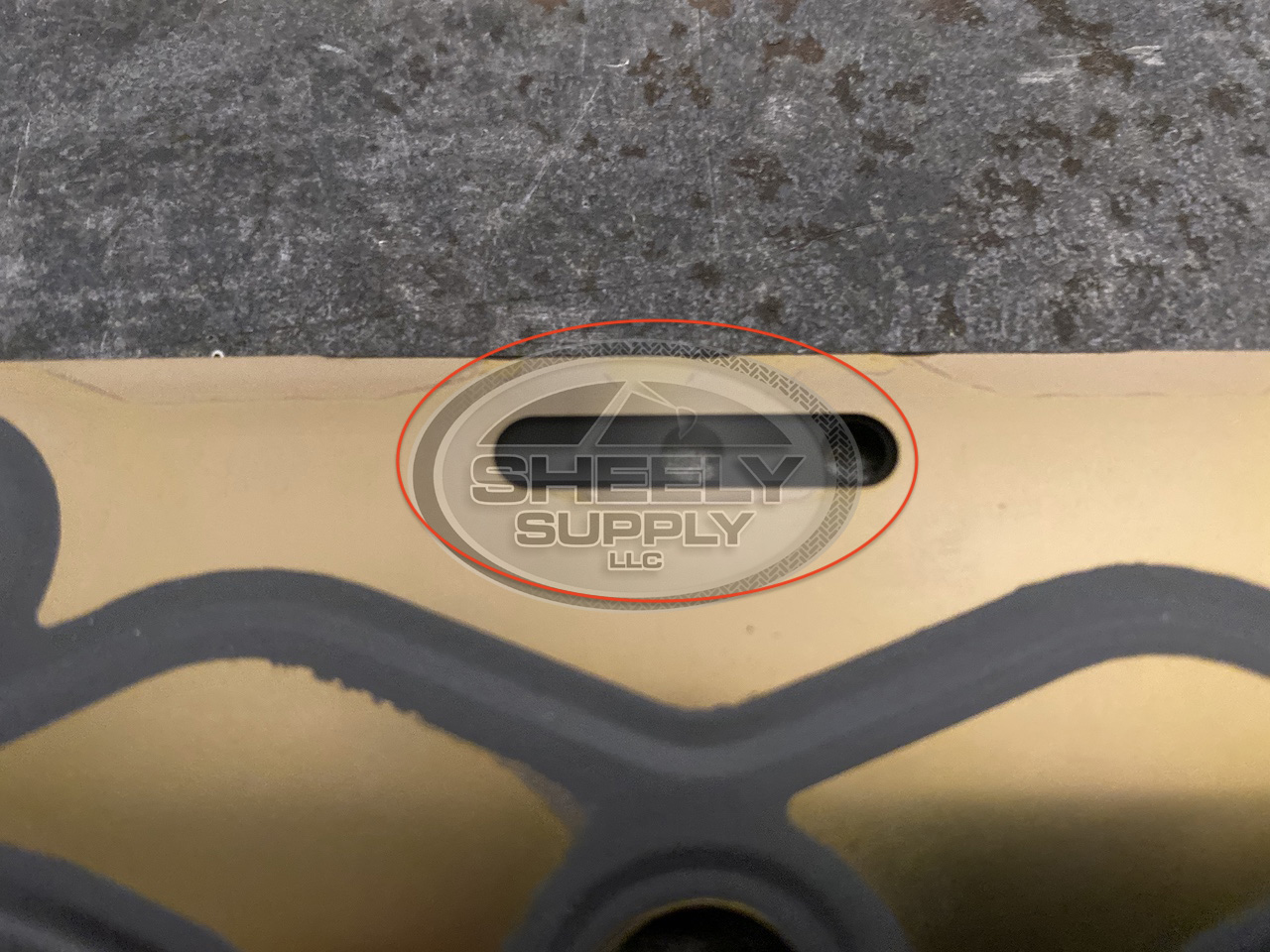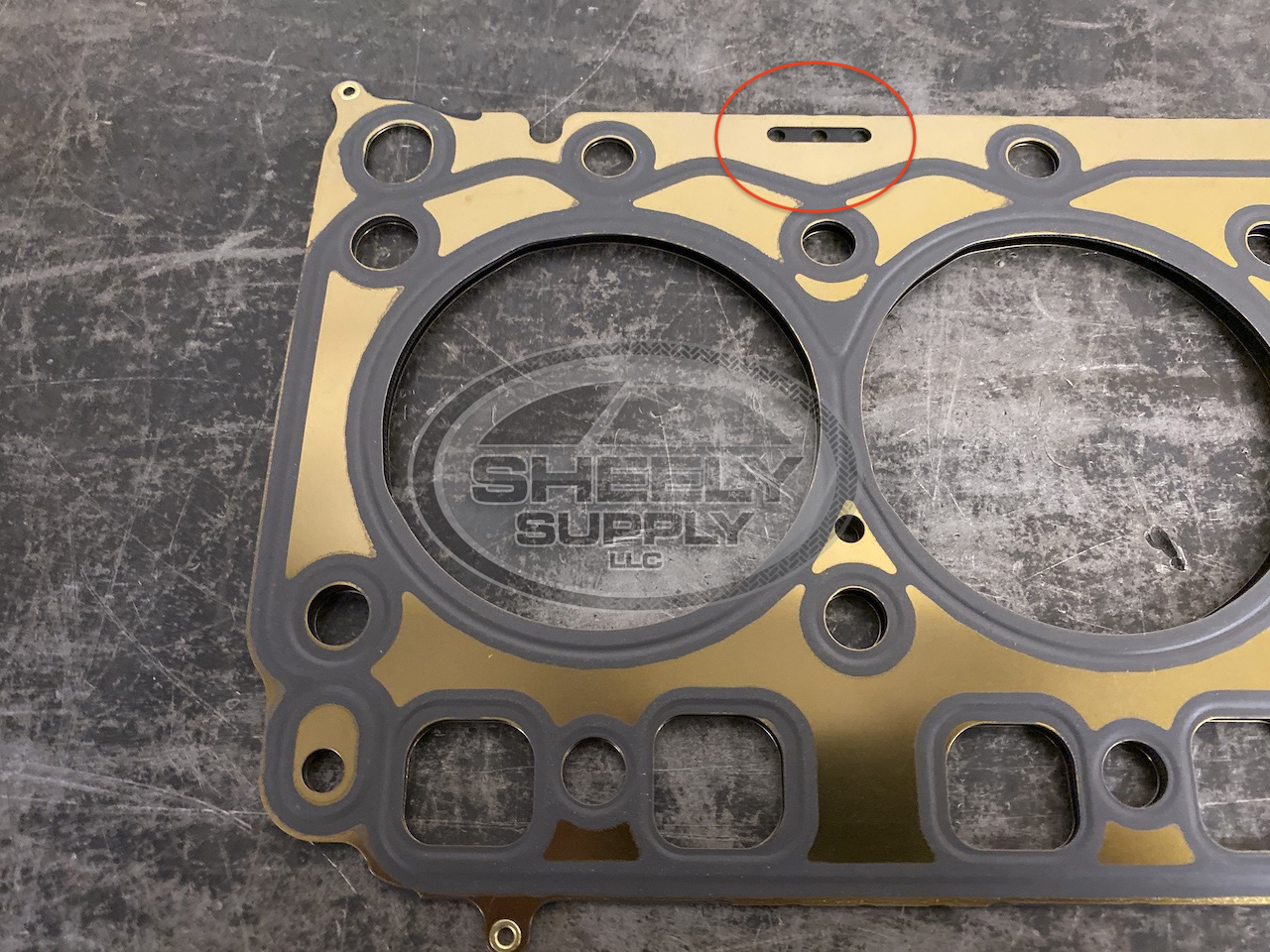 It is important to note; when dis-assembling the diesel engine do not throw away the cylinder head gasket. Check to see which type you have to ensure you are ordering the correct replacement part.
Doosan D24
| | | |
| --- | --- | --- |
| No. | Part No. | Description |
| 1 | 7030334 | HEAD GASKET (0.77 MM, A GRADE 1 HOLE) |
| 2 | 7030335 | HEAD GASKET (0.87 MM, B GRADE 2 HOLE) |
| 3 | 7030336 | HEAD GASKET (0.97 MM, A GRADE 3 HOLE) |
Doosan D34
| | | |
| --- | --- | --- |
| No. | Part No. | Description |
| 1 | 7261689 | HEAD GASKET (0.77 MM, A GRADE 1 HOLE) |
| 2 | 7261690 | HEAD GASKET (0.87 MM, B GRADE 2 HOLE) |
| 3 | 7261691 | HEAD GASKET 0.97 MM, A GRADE 3 HOLE) |
We hope you found this article helpful. If you have any questions or comments, please call us at 832-948-0975 or email sales@sheelysupply.com